6 Business You Can Start With #50,000
The festive season is really taking shape as we get closer to the holidays. During the close of any year, not a lot of people are thinking of starting new ventures. There is a tendency to get carried away with the glamour of the season. Having a bit of rest and relaxation can be quite beneficial for anyone but it is also necessary to plan with the new year in view. If you are already making plans for the new year, kudos to you. If you haven't then you should probably start doing so, even if it is on a small scale and a new business may just be the thing. Starting a new business carries a certain fear factor, mainly because there may be limited access to large amounts of capital. There are, however, smarter ways to go about starting a new business that requires only a small amount of starting capital. That being said, these are 6 businesses you can start with just N50,000.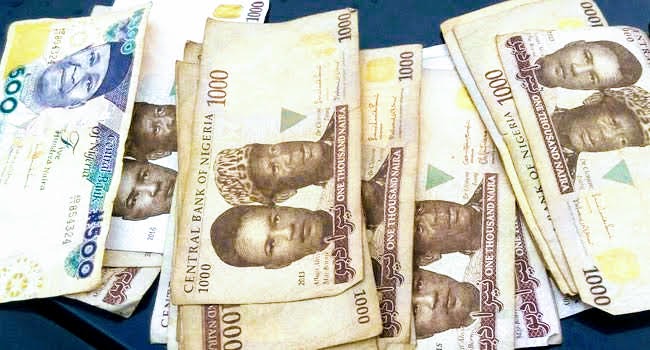 Finger Foods & Pastries
Starting a finger foods business does not require as much planning and capital as a lot of other businesses. It is reasonably easy to start and with N50,000 you can have it set up in no time. As with any business you need to plan ahead. The main thing to consider is that a business like this is highly saturated. This means that there are already existing businesses that offer these types of products. The good thing is that there is still continuous demand for small chops and pastries, to create market share for yourself you simply have to find your customer base. Create to their preferences and get creative with your packaging.
Commodity Brokerages
This is a simple business that anyone can undertake and it requires little to no capital to start. The way it works is that you serve as an intermediary for the sale of high valued goods. You simply set up a buyer for an item that someone is looking to sell and you earn yourself a commission. These goods can range from farm machines and heavy-duty trucks to raw materials and other wholesale goods.
Dropshipping
Dropshipping is another business that gives room for low start-up capital. It also has a relatively simple business model, similar to that of commodity brokerage. Here you simply connect buyers with fast selling products from a manufacturer that offers the products at a much cheaper rate. Your part is simply to market these products online. To learn more about dropshipping, you can check How To Start a Dropshipping Business and Make N15,000 A Day
Small Scale Farming
With a small investment of N50,000, you can also go into small scale farming. Snail farming and poultry are some of the easier business models. All you need is a containment area for the animals and supplies such as feed which usually cost between N18,000 and N26,000 and can last for a number of months.
Perfume Oils
You could also consider selling perfume oils. You can have a large amount shipped in at highly subsidized prices and sell them for a profit. Wholesales prices for medium scale brands usually range from N2,000 and N5,000.
Home Cooked Meals
There is still a huge demand for home-cooked meals and delivery. Typically you only need a handful of recipes to satisfy orders to a large number of people. If marketed properly you can have meals delivered to people who do not have a lot of time to cook. The good thing about this business is that you can always scale the prices depending on your customer's spending power and the cost of ingredients for each meal, so there is something for everybody.
Which of these businesses would you consider going into?